What To Expect From Our
Maintenance Program
We perform thorough maintenance checks of commercial appliance to ensure that you are getting optimal performance. Here's what we do as part of our preventative maintenance program:
Check overall system operation
Detailed inspection of the main sub-systems including compressor, condenser and evaporator coils, refrigerant flow control device
Ensure proper operation of airflow by inspecting the fan motors of condenser and evaporator coils
Inspect and clean evaporator and condenser coils
Check and clean the evaporator drain pans
Check and clean the condensate drain lines to prevent obstructions
Check the refrigeration system door gaskets, hinges & latches for proper seal and closure
Check the refrigerant level indicator, inspect the condensing unit, evaporator coil and exposed refrigerant lines for any damage or visible signs of refrigerant leaks
Inspect the low and high voltage electrical components and tighten the connections
Check for proper refrigerant level, and look for any indication of moisture in the system
Verify the thermostats, pressure controls, contactors, relays and defrost time clocks all work correctly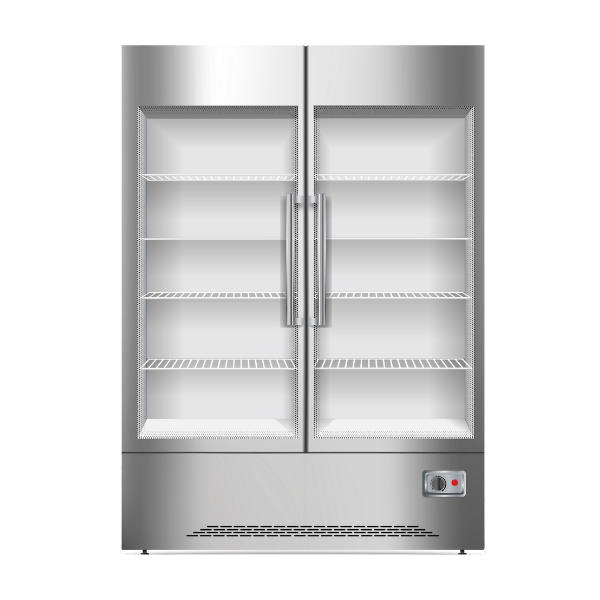 Our team recommends performing maintenance twice a year to maintain optimal performance. We're the appliance maintenance experts you call when you need professional, reliable, and fully transparent service. 
Always available
Our team is available to get your commercial appliance running as soon as possible.
Expert appliance maintenance
Our technicians specialize in all types of commercial appliances, including refrigerators, ice machines, and so much more more!
Certified and insured
We're insured and certified to work on any major commercial appliance. When you choose us, you can be sure that you are getting the absolute best service.
Our

Service Areas
CooperFIx Appliance Repair offers reliable, same-day appliance repair services in the GTA. We can fix all your residential appliances and our customer support center is open 7 days a week to assist you in booking a service call.
Commercial Appliance Maintenance Program - North
Commercial Appliance Maintenance Program - GTA

Our Warranty
Trust is what we're all about. Our work is backed by our warranty for your peace of mind!

Excellent Reputation
Our work speaks for itself, and we have over 20 years of experience to back it all up.

Reliable Service
Our industry experts can repair even the most complicated appliance issues.

Great Prices
An appliance repair shouldn't cost the same as a new appliance. We'll help you save more!
Should I wait for parts to arrive and if so, how long does it take?
Sometimes the technician is not able to fix the refrigerator without replacement parts. Depending on the availability of the spare parts, it may take a while for them to arrive. Cooper Fix technicians are well stocked with common spare parts, meaning they can usually perform repairs on the spot. However, if the spare part is not available at the moment, our technicians will make sure it is ordered and that it arrives as fast as possible.

What Kind Of Businesses do you Serve?
Some of the businesses we have served throughout the years are:
| | | |
| --- | --- | --- |
| Bakeries | Dairy | Organic Food Shop |
| Catering | Food Stores | Pharmacies |
| Chemical labs | Grocery Stores | Property Managements |
| Cafeterias | Ice Cream Shop | Restaurants |
| Coffee Shop | Ice-cream parlor | Convenience stores |
| Coin Laundry | Logistics companies | Farm markets |
Commercial

Appliance Repairs
We are the experts that commercial appliance owners across Toronto and the GTA turn to when they have a faulty appliance on their hands. Whether it's a commercial fridge, ice machine or stove, our technicians consistently fix any issue in a quick and efficient manner. You don't have to deal with faulty appliances on your own. Just call our team today!