Expert Industrial

Fridge 

Service Schomberg
We know how frustrating it is when your fridge breaks – and that's why we're here to help you. With over 20 years of experience fixing freezers, wine coolers and compressors, we will get your commercial fridge back up and running as quickly as possible!
You can trust our expert technicians with your appliance repair because we guarantee satisfaction. We are family owned and operated and we stand behind our impeccable reputation. Our customers know that we are fully transparent and efficient commercial appliance repair experts. We will continue maintaining that reputation through professional and reliable service.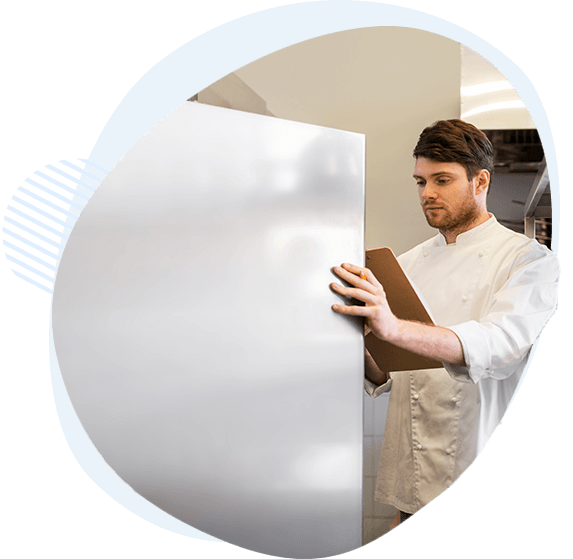 Our Warranty
Trust is what we're all about. Our work is backed by our warranty for your peace of mind!

Excellent Reputation
Our work speaks for itself, and we have over 20 years of experience to back it all up.

Reliable Service
Our industry experts can repair even the most complicated appliance issues.

Great Prices
An appliance repair shouldn't cost the same as a new appliance. We'll help you save more!
Commercial Fridge Brands

We Repair
What Our Clients Say

About Us
Eugene

Fast and good service, answered fast and fix my appliance problems the same day, Tom had the part in his truck and knew what was the issue after less then 2 min, price was fair, will use again!
Kerry

I am very satisfied with the service/repair!I had 2 companies in prior, and they couldn't fix the problem.I will definitely refer and recommend this company!
Bassam

Best of the best. Service is versatile quick and very affordable. They do amazing work, and extremely reliable and helpful. I cannot recommend them enough.
Common Commercial

Fridge Issues
Strange fridge sounds
Freezer not freezing all shelves
Fridge drain issues
Fridge error code
Fridge leaks water
Freezer not cooling
Fridge is leaking water
Fridge doesn't work
Strange freezer noise
Fridge is warm
Clicking sound from freezer
Broken fridge water dispenser
Icemaker doesn't dispense ice
Ice maker not working
Fridge freezes food
Coils frosting up
Broken fridge light
Fridge compressor is too hot
No water from fridge dispenser
Fridge fan broken
Fridge freezing food
Fridge temperature too low
Broken icemaker
Fridge temperature too high
Condensation in fridge
Fridge door not closing properly
Freezer not closing properly
Commercial Fridge Repair

FAQs
Industrial Fridge Maintenance

Tips
Air filter
Condenser fan
Thermostat
Heater and thermistor
Defrost control board
Evaporator fan
Water inlet valve
Compressor motor
Compressor pump
Condenser
Water filter
Water supply valve
Each service truck carries a full inventory of common replacement parts so we can perform most fridge repairs within the same day.

Other

Appliance We Repair