Expert Maintenance 
For Your Appliances
As a business owner, whether you own a restaurant, cafe or laundromat, you rely heavily on your appliances in order to run a successful business. You simply cannot go long without appliances that get the job done. 
Our team is here to help you ensure that your business can run smoothly without any hiccups. We help business owners accomplish this with our commercial appliance maintenance service, for refrigeration units, freezers, ice machines, and washer/dryers. Our team can provide same-day services for any business owner that wants to run a maintenance check on their appliances to ensure that they can rely on their appliances day in and day out.   
Book Your Maintenance

Today
Commercial Brands

We Can Work With
Our team has experience working with a number of different appliances from different brands and manufacturers. If you own a commercial appliance from any of the brands listed below, you can call us for professional commercial appliance maintenance services.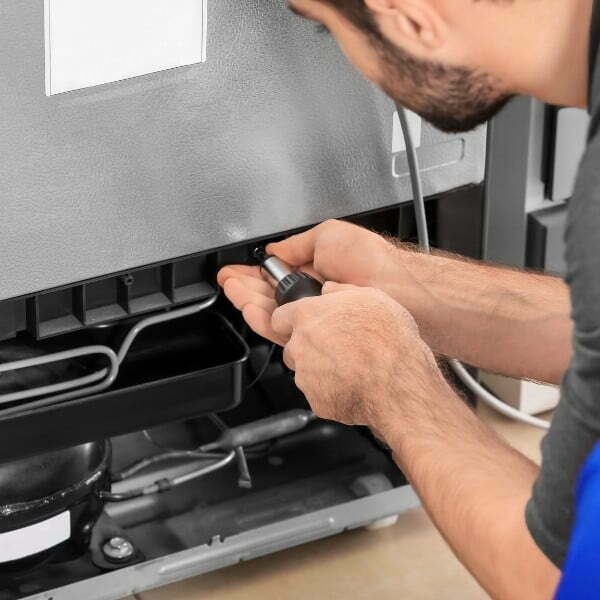 Why Choose 
Our Maintenance Crew
We're the commercial appliance maintenance experts to call when you need professional, reliable, and fully transparent service. 
Trusted maintenance technicians
Our team will run the necessary diagnostics and maintenance checks to keep your commercial appliances running smoothly and reliably.
Always available
Our team is available to get your commercial appliance running as soon as possible.
Certified and insured
We're insured and certified to work on any major commercial appliance. When you choose us, you can be sure that you are getting the absolute best service.

Our Warranty
Trust is what we're all about. Our work is backed by our warranty for your peace of mind!

Excellent Reputation
Our work speaks for itself, and we have over 20 years of experience to back it all up.

Reliable Service
Our industry experts can repair even the most complicated appliance issues.

Great Prices
An appliance repair shouldn't cost the same as a new appliance. We'll help you save more!
Commercial

Appliance Repairs And Maintenance
We are the experts that commercial appliance owners across Toronto and the GTA turn to when they have a faulty appliance on their hands. Whether it's a commercial fridge, ice machine or stove, our technicians consistently fix any issue in a quick and efficient manner. You don't have to deal with faulty appliances on your own. Just call our team today!
What Our Clients Say

About Us
Eugene

Fast and good service, answered fast and fix my appliance problems the same day, Tom had the part in his truck and knew what was the issue after less then 2 min, price was fair, will use again!
Kerry

I am very satisfied with the service/repair!I had 2 companies in prior, and they couldn't fix the problem.I will definitely refer and recommend this company!
Bassam

Best of the best. Service is versatile quick and very affordable. They do amazing work, and extremely reliable and helpful. I cannot recommend them enough.