Solutions For Your 
True Appliances
True Refrigeration manufactures commercial refrigeration products across North America.
Among these products are specialized applications for food storage and processing, supermarket cooling, agricultural refrigeration, pharmaceuticals, and industrial process cooling, such as condenser coils, condenser units, condensers, heat transfer, and heat recovery. Whether it is the smallest or the very largest unit, True Refrigeration offers experience and commitment in the refrigeration industry. This starts with product design and engineering and continues with manufacturing, sales, and aftermarket support. With a long list of options available, you can select equipment to fit your specific needs.
True

Appliances We Repair
All appliances can break down at some point, and that holds true even for True appliances. When this happens, you need to call us right away. CooperFix can get to you as soon as possible to repair your True appliance, so that you can get back to business as usual. With over 20 years of experience fixing commercial kitchen equipment, we are the team you'll want to call when you are facing a True appliance breakdown.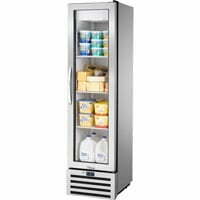 True Traditional Reach-In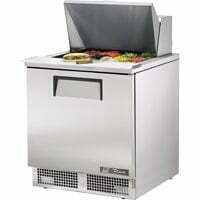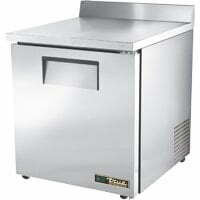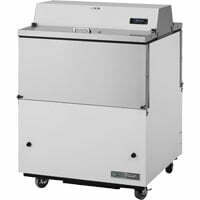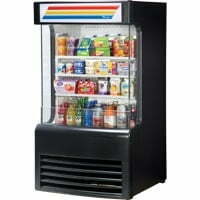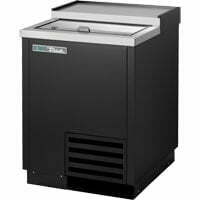 True Underbar Refrigeration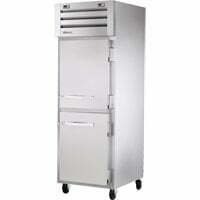 True Specification Series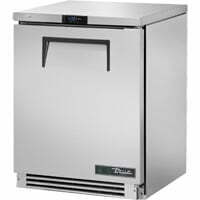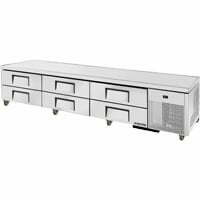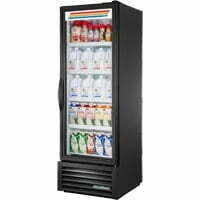 True Glass Door Merchandisers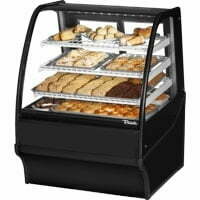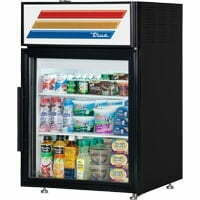 True Energy Star Listed Models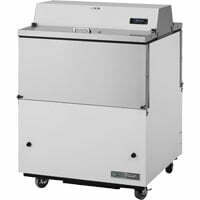 We're the True appliance repair experts you call when you need professional, reliable, and fully transparent service. 
Always available
Our team is available to get your commercial appliance running as soon as possible.
Expert True appliance repairs
Our True Refrigeration technicians specialize in all types of commercial appliances, including refrigerators and ice machines from True- and we can fix them all.
Certified and insured
We're insured and certified to work on any major commercial True appliance. When you choose us, you can be sure that you are getting the absolute best service.
True Refrigeration Models

We Repair
Leading the way requires looking at the bigger picture: balancing the needs of business with their environmental impact. Developing and building their products in the USA is the best way to achieve this. As a privately held company, True is able to respond swiftly and decisively to market trends, employ new strategies to meet our customers' needs, and meet the demands of social responsibility in manufacturing.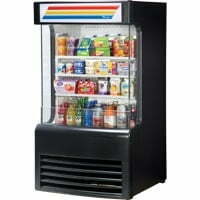 TAC-14GS-LD Vertical Air Curtain Refrigerator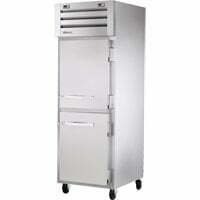 True STA1DT-2HS-HC Reach-In Solid Half Swing Door Dual Temperature Refrigerator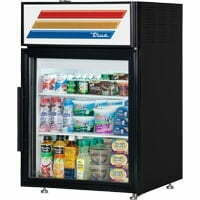 True GDM-05-HC~TSL01 24″ Black Countertop Display Refrigerator with Swing Door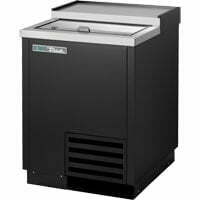 True T-24-GC-HC 24″ Glass And Plate Chiller/Froster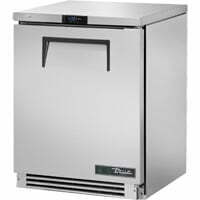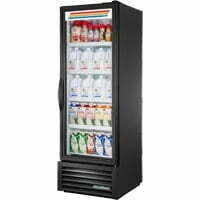 FLM-27~TSL01 Full Length Merchandiser

Other True Appliances We Repair
True T-19G-HC~FGD01 27″ Reach-In Glass Swing Door Refrigerator
True T-19F-HC 27″ Reach-In One Solid Door Freezer
True T-23-HC 27 True T-23-HC 27″ One Section Reach-In Solid Door Refrigerator
True T-23-HC LH 27 True T-23-HC LH 27″ One Section Reach-In Refrigerator With Left-Hinged Door
True T-12F-HC 24″ Reach-In Solid Swing Door Freezer
True TSD-09G-HC-LD 36″ Reach-In Reach-In Glass Slide Door Countertop Refrigerator with LED Lighting
True T-12G-HC~FGD01 24″ Reach-In Glass Swing Door Refrigerator
True T-23G-HC~FGD01 27 True T-23G-HC~FGD01 27″ One Section Reach-In Glass Door Refrigerator
True T-12-HC 25″ One Section Reach-In Solid Door Refrigerator True T-11-HC 20″ Reach-In Refrigerator
True T-19-HC 27″ Reach-In One Solid Door Refrigerator
True T-19FZ-HC 27″ Reach-In One Solid Door Freezer
True T-23-1-G-1-HC~FGD01 27″ Reach-In Half Glass / Half Solid Swing Door Refrigerator
True Manufacturing Commercial Appliances
The foodservice industry has recognized True as a "best in class" supply and equipment manufacturer in providing outstanding products and service.
Through their dedicated testing facilities and laboratories, True is able to deliver cutting-edge refrigeration technology to the market.
True is a well-known and trusted brand in the commercial appliance industry and has made a name for itself because of its reliable, and more eco-friendly refrigerants. Many different types of commercial properties depend on appliances from True, including restaurants, bakeries, commercial kitchens, and many more.
Commercial

Appliance Repairs
We are the experts that commercial appliance owners across Toronto and the GTA turn to when they have a faulty appliance on their hands. Whether it's a commercial True fridge, ice machine or stove, our technicians consistently fix any issue in a quick and efficient manner. You don't have to deal with faulty appliances on your own. Just call our team today!


Our Warranty
Trust is what we're all about. Our work is backed by our warranty for your peace of mind!

Excellent Reputation
Our work speaks for itself, and we have over 20 years of experience to back it all up.

Reliable Service
Our industry experts can repair even the most complicated appliance issues.

Great Prices
An appliance repair shouldn't cost the same as a new appliance. We'll help you save more!
How much does it cost to Fix a True Refrigerator?
On average, a True refrigerator repair cost depending on the issue that needs to be fixed and parts needed. For example, a simple thermostat replacement will cost much less than issues with the motor.

Should I wait for parts to arrive and if so, how long does it take?
Sometimes the technician is not able to fix the refrigerator without replacement parts. Depending on the availability of the spare parts, it may take a while for them to arrive. Cooper Fix technicians are well stocked with common spare parts, meaning they can usually perform repairs on the spot. However, if the spare part is not available at the moment, our technicians will make sure it is ordered and that it arrives as fast as possible.

Can you Repair My True Appliance in GTA?
COOPER FIX offers reliable, same-day appliance repair services in Toronto and the GTA. We can fix all your True appliances in:
| | | |
| --- | --- | --- |
| Alliston | Innisfil | Orangeville |
| Angus | Keswick | Richmond Hill |
| Aurora | King City | Scarborough |
| Barrie | Kitchener | Schomberg |
| Bradford | Kleinburg | Stouffville |
| Caledon | Maple | Sutton |
| Concord | Markham | Thornhill |
| East Gwillimbury | Milton | Toronto |
| East York | Mississauga | Unionville |
| Etobicoke | New Tecumseth | Uxbridge |
| Grimsby | Newmarket | Vaughan |
| Halton Hills | North York | West Gwillimbury |
| Holland Landing | Oak Ridges | Woodbridge |
Our customer support center is open 7 days a week to assist you in booking a service call.
What Kind Of Businesses do you Serve?
Some of the businesses we have served throughout the years are:
| | | |
| --- | --- | --- |
| Bakeries | Dairy | Organic Food Shop |
| Catering | Food Stores | Pharmacies |
| Chemical labs | Grocery Stores | Property Managements |
| Cafeterias | Ice Cream Shop | Restaurants |
| Coffee Shop | Ice-cream parlor | Convenience stores |
| Coin Laundry | Logistics companies | Farm markets |
What Our Clients Say

About Us
Eugene

Fast and good service, answered fast and fix my appliance problems the same day, Tom had the part in his truck and knew what was the issue after less then 2 min, price was fair, will use again!
Kerry

I am very satisfied with the service/repair!I had 2 companies in prior, and they couldn't fix the problem.I will definitely refer and recommend this company!
Bassam

Best of the best. Service is versatile quick and very affordable. They do amazing work, and extremely reliable and helpful. I cannot recommend them enough.